The new generation of
music experiences
Access our API and connect with the best music in web3. Build your own music experience while gaining access to limitless music.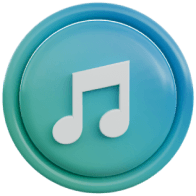 Music API
Customise your game's audio experience
Gain full control of on-screen display & audio experience. Access our music database with a simple API connection. We do all the web3 work for you.
Get started in 10 minutes. For free.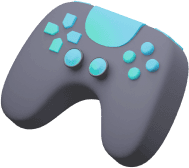 Working with the most exciting GameFi environments
to build the best integrations

On-chain data reports
Bringing transparency and reliability. We've built a unique reporting system that releases real-time data to the blockchain.
Audio monetisation
We love being creative and we collaborate with our partners to create monetisation opportunities for their in-game music experiences.
User rewards
Building game mechanics that engage & give users access to content are great ways to rewards to players in the form of music.
Have an idea for music integration? Let's talk