Protect, promote & monetise
your music
Register your recordings and get paid every time your songs are reproduced in any virtual environment in web3.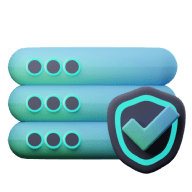 Web3 uploader
Monetise your songs in web3.
Collect royalties from virtual worlds
No need to create & sell NFTs - track when your songs are being used, stop any improper use, and earn for every reproduction.

NFTs are not for everyone, we know. You can still maximise your music's
revenue potential and reach millions of new listeners in web3.
Song uploader
Drag & drop your songs, add metadata, rightsholder information and let the engine track your song across web3.
DDEX feeds
Save time and onboard your entire catalogue with a simple DDEX transfer. We'll manage the whole process for you.
CSV upload
Do you keep your catalogue's metadata in spreadsheets? Import them with a simple drag & drop and we'll match the metadata ourselves.
Need help getting started? Let's talk